Conditions
All our operations are done as ship agent, and consequently are subject to the General Conditions of the Antwerp Shipping Federation as published in the appendix of the official state journal (Moniteur Belge) of 21st November 2002. The full text of these conditions can be consulted at www.asv.be
Certificates
Euro Nordic Agencies Belgium N.V. is AEO certified Authorized Economic Operator (AEO) is a statusthat can be granted by customs authorities to reliable manufacturers, importers, exporters, brokers, carriers, ports, airports, terminal operators, warehouses and distributors that are established in the European Community. A company will be certified as an Authorized Economic Operator when it can provethat itcomplies with certain conditions related to security in the supply chain.
Companies that have AEO-status will benefit from trade facilitation measures, such as fewer physical customs inspections at EU borders, priority treatment when selected for inspection, simplified administrative compliance procedures, all resulting in lower costs, higher efficiency and shorter time-to-market.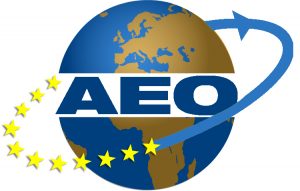 Euro Nordic Agencies Belgium N.V. is ISO 9001:2015 certified
ISO 9001:2015 certification has been in place for over a decade now and is used as a method of controlling quality. It provides a framework to manage the business and ensure a philosophy of continual improvement in all aspects of the business.It is externally assessed on an on going basis to ensure these business practices are maintained.